Eternal Security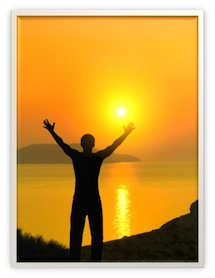 2 Timothy 3:1 (NIV)
"But mark this: There will be terrible times in the last days."

2 Timothy 4:3 (NIV)
"For the time will come when people will not put up with sound doctrine. Instead, to suit their own desires, they will gather around them a great number of teachers to say what their itching ears want to hear."

As persecution looms heavy on the horizon, nothing is more important than having full confidence in one's eternal security. Unfortunately, false teachers are abundant and a false confidence in spiritual "easy street" is being peddled by many in the religious world.  As these false teachers feed on the unsuspecting minds of the masses, it is essential that you take personal responsibility for your own understanding of God's position on eternal security.

In this article, you will notice that Scripture references are abundant. Only in God's Word can you find the truth about eternal security. Only He is worthy of your trust.  
End time theories are abundant and conflicting, but one thing is certain, before that great apocalyptic day of our Lord, Christians will endure a persecution that will separate the passionate from the passive. That sifting has begun. Confidence in your eternal security is essential to survival.
I Peter 4:12, 17 (NIV)
"Dear friends, do not be surprised at the fiery ordeal that has come on you to test you, as though something strange were happening to you … For it is time for judgment to begin with God's household; and if it begins with us, what will the outcome be for those who do not obey the gospel of God?"
The material in this article is built around three of the most important challenges every person must meet in order to be prepared for the approaching apocalypse. Next is an overview of each area that will be expanded upon in the following sections.
1. Be a Christian! 
2 Thessalonians 1:7-8 (NKJV)
"Jesus is revealed from heaven with His mighty angels, in flaming fire taking vengeance on those who do not know God, and on those who do not obey the gospel of our Lord Jesus Christ."
In the last days, many religious leaders will teach human doctrines that will draw the masses away into false assurance. Do not trust them! Know how to detect a false teacher. God authored and preserved His book for a reason. Read it. Compare all teachings to it. Trust only it. 
2. Be a Disciplined Christian! 
1 Corinthians 9:27 (NKJV)
"I discipline my body and bring it into subjection, lest, when I have preached to others, I myself should become disqualified."
Becoming a Christian is not enough. Even the apostle Paul believed he could lose his spiritual focus and thereby "become disqualified." Christ demands a life of passionate self-discipline. 
In order to receive God's blessing, Christians must be totally sold out to Christ! They must take up their cross and follow Him. Only a life of complete submission will capture the attention and favor of the Lord. During these days of great potential loss, nothing is more important than having God's favor. Consider this quote:
"There are really only three types of people in this world:
1. Those with no loyalty to God.
2. Those with total loyalty to God.
3. Those who are only loyal as long as it doesn't cost them their worldly toys, their sexual preferences, their busy schedules, or any of their other selfish priorities. Like a fair weather friend, they only want God around when His presence is convenient for them. One day soon, they will call to Him and he will not answer."
In these last days it is very important that you not allow false teachers to lull you into a state of spiritual laziness. It is possible to lose your salvation. It is possible to lose focus and drift away. Read Hebrews 2:1. 
3. Be a Disciplined Christian On High Alert!
1 Thessalonians 5:2-6 (NKJV)
"For you yourselves know perfectly that the day of the Lord so comes as a thief in the night. For when they say, 'Peace and safety!' then sudden destruction comes upon them, as labor pains upon a pregnant woman. And they shall not escape. But you, brethren, are not in darkness, so that this Day should overtake you as a thief. You are all sons of light and sons of the day. We are not of the night nor of darkness. Therefore let us not sleep, as others do, but let us watch and be sober."
The Lord is not coming for those who are distracted or anchored to this world. He is only coming for those who are watching, waiting, and anticipating His return. Read again the parable of the foolish virgins - Matthew 25:1-13.
Ever since the first century, the church has been on alert, but given the signs of the present age, I believe the church has now been placed on high alert. Notice these words, "Let us hold fast the confession of our hope without wavering, for He who promised is faithful. And let us consider one another in order to stir up love and good works, not forsaking the assembling of ourselves together, as is the manner of some, but exhorting one another, and so much the more as you see the Day approaching." (Hebrews 10:23-25, NKJV) The closer the "Day", the more attention we must pay!
Who can deny it? Look around you! Watch the news! Observe people at the mall! The world is falling apart. A deep chasm of darkness is pulling us ever closer to the edge. Only a fool would walk away from this warning without making radical preparations for the approaching apocalypse. Don't be that fool. Gather your family to you. Implement the plan laid out above. Keep your eyes fixed on the heavens. Study this little book with them. Equip them to look past the false security being taught by false teachers and embrace God's plan for the blessed assurance.
He is coming. Be ready. The night could get very dark before He arrives, but He IS coming! Make it real!
Convenient Conversion
One of my greatest fears for this American culture is the overwhelming temptation to embrace liberal agendas of entitlements. We award free food to those who are overweight and we hand out free money to those who refuse to get a job. We legalize illegal aliens so they can do our work for us. We import more than we export. We idolize the sordid lives of Hollywood stars and we buy big screen TVs to expose our children to their divorce-ridden, drug-induced, morally-depraved lives of spoiled materialism. Americans have grown lazy. We are obese and we are undisciplined. Effort has become our enemy and convenience has become our god.
Unfortunately, the same attitude of casual convenience has found its way into the Christian movement. Consider just one example, the process of conversion. 
Many have so dismissed the authority of God's instructions that they have reduced the salvation experience to a simple thought process. Followers are encouraged to focus on their sin, regurgitate a pre-scripted prayer, hear the pastor pronounce them saved, then exit the drive-through convinced of their salvation. I ask you, "Where is the crucifixion? Where is the death of the old man of sin? Where is the gut-wrenching experience of loss, transformation, and self-sacrifice?"
Thomas Paine once wrote this, "What we obtain too cheap, we esteem too lightly...".  Is it possible that this is the reason for the decline of Christianity in America? Is it possible that this is the reason our children demonstrate little loyalty to the Bride of Christ or commitment to the values of the One they call "Savior"? Our level of appreciation is directly related to our level of investment. When the conversion process is reduced to a simple mental exercise, appreciation, loyalty, and responsible Christian living suffers.
The inspired brother of Jesus put it this way, "For as the body without the spirit is dead, so faith without works is dead also." (James 2:26, NKJV) A dead conversion is a half-experienced conversion. Both the inner man and the outer man must be united in the process in order for the whole man to be converted.
Coming to Christ includes many things, but convenience is not one of them! The Holy Spirit describes conversion as a death, a burial, and a rebirth; three of the most traumatic moments in the human experience. 
Notice the following passage. Please give special attention to the vivid illustration and dramatic description the Spirit assigns to the salvation process.
Romans 6:3-4 (NKJV)
"Or do you not know that as many of us as were baptized into Christ Jesus were baptized into His death? Therefore we were buried with Him through baptism into death, that just as Christ was raised from the dead by the glory of the Father, even so we also should walk in newness of life."
Death is final. It is marked by a specific time and place. Death is traumatic. It is marked by specific loss and separation. In order for baptism to be the death described in Romans 6:3-4, it must be more than a casual church initiation service. The Holy Spirit says that baptism marks the moment of death as well as the beginning of new life. Baptism is a salvation marker! Anything less is too casual to be a full recognition of the death, burial, and resurrection of Christ.
So what is the conclusion? Do we save ourselves through baptism? Absolutely not! Does God save us through our free-will choice to join with Christ in His death, burial, and resurrection? Absolutely! God does the saving when we join Christ in the sacrifice. Notice again the words of our passage, "buried WITH Him through baptism into death". Coming to Christ is anything but convenient. It hurts. It involves loss, humiliation, and surrender. Conversion is born of crisis. Conversion is a crucifixion.
Romans 6:5-6 (NIV)
"For if we have been united with him in a death like his, we will certainly also be united with him in a resurrection like his. For we know that our old self was crucified with him so that the body ruled by sin might be done away with, that we should no longer be slaves to sin."
To those preaching the dangerous doctrine of convenient conversion, please hear me! Effort is not the enemy. Even faith is a work! "Then they asked him, 'What must we do to do the works God requires?' Jesus answered, 'The work of God is this: to believe in the one he has sent.'" (John 6:28-29, NIV) If belief is a work commanded by God, why can't baptism be a work commanded by God? 
I recently had a friend ask me this question, "If Christ saves us (by) what he did on the cross then why do we have to help him with a baptism?" This line of reasoning has always puzzled me. It's like asking, "If a conquering king saves me from execution, why do I have to help him by accepting his terms of surrender?" Selfless sacrifice in accepting a free gift does not constitute earning. Effort is not the enemy.
The true enemies of conversion are self-righteousness and convenience. The first devalues God's power. The second devalues Christ's cross. May you never be guilty of either. 
Submit to God's plan as an act of surrender. Obedience is the only gift you have. Give it. Don't obey in order to earn, obey in order to submit. Do this and you will discover the solid ground that lies between the muddy holes of self-righteousness and convenience. 
Question: Once Saved Always Saved?
Answer: Yes, as long as...
As long as we do not turn our "backs on the sacred command".
2 Peter 2:20-22 (NIV)
"If they have escaped the corruption of the world by knowing our Lord and Savior Jesus Christ and are again entangled in it and overcome, they are worse off at the end than they were at the beginning. It would have been better for them not to have known the way of righteousness, than to have known it and then to turn their backs on the sacred command that was passed on to them. Of them the proverbs are true: 'A dog returns to its vomit,' and, 'A sow that is washed goes back to her wallowing in the mud.'"
As long as we understand that it is possible to be "caught in sin" and, therefore, need restoration in order to continue our relationship with God and His family.
Galatians 6:1 (NIV)
"Brothers, if someone is caught in a sin, you who are spiritual should restore him gently. But watch yourself, or you also may be tempted."
As long as we do not "deliberately keep on sinning".
Hebrews 10:26-27 (NIV)
"If we deliberately keep on sinning after we have received the knowledge of the truth, no sacrifice for sins is left, but only a fearful expectation of judgment and of raging fire that will consume the enemies of God."
As long as we do not "fall" from our "secure position".
2 Peter 3:17 (NIV)
"Therefore, dear friends, since you have been forewarned, be on your guard so that you may not be carried away by the error of the lawless and fall from your secure position."
As long as we "do not drift away".
Hebrews 2:1-3 (NIV)
"We must pay more careful attention, therefore, to what we have heard, so that we do not drift away. For if the message spoken by angels was binding, and every violation and disobedience received its just punishment, how shall we escape if we ignore such a great salvation?"
As long as we continue to "walk in the light".
1 John 1:7 (NIV)
"But if we walk in the light, as he is in the light, we have fellowship with one another, and the blood of Jesus, his Son, purifies us from all sin."
Surely this lengthy list of Bible passages illustrates that God wants you to be both sure and responsible. Grace without responsibility defeats the living sacrifice you are called to become. (Romans 12:1-2) Continue to grow in the fruit of the Spirit. (Galatians 5:22-23) It is the evidence that God is working in you.
As the end times play out before us, it is of vital importance that Christians be alert. Alert not only to the coming of Christ, but also to the condition He will find us in when He returns. A focused, disciplined Christian walk is essential in order to keep us from succumbing to the teachings of false prophets.
Matthew 24:10-13 (NIV)
"At that time many will turn away from the faith and will betray and hate each other, and many false prophets will appear and deceive many people. Because of the increase of wickedness, the love of most will grow cold, but the one who stands firm to the end will be saved."
During these times of high alert, nothing is more important than your relationship with the Holy Spirit. Do not be guilty of quenching His influence in your life. He will convict you, grow you, and discipline you.
Philippians 2:12-13 (NIV)
"...continue to work out your salvation with fear and trembling, for it is God who works in you to will and to act in order to fulfill his good purpose."
Please notice the partnership between the "work" we are called to do and the "works" God has promised to do within us. 
Paul explains that partnership further in another inspired writing.
Romans 8:16-17 (NIV)
"The Spirit himself testifies with our spirit that we are God's children. Now if we are children, then we are heirs —heirs of God and co-heirs with Christ, if indeed we share in his sufferings in order that we may also share in his glory."
Notice the phrase, "if indeed we share in his sufferings". What are these sufferings? Obviously most of us will not endure a crucifixion, so how do we share in the sufferings of Christ? The very next verses explain.
Romans 8:18-21 (NIV)
"I consider that our present sufferings are not worth comparing with the glory that will be revealed in us. For the creation waits in eager expectation for the children of God to be revealed. For the creation was subjected to frustration, not by its own choice, but by the will of the one who subjected it, in hope that the creation itself will be liberated from its bondage to decay and brought into the freedom and glory of the children of God."
Our shared suffering comes when we allow God's will to work within us. His Spirit partners with us to overcome the fallen conditions of this world. Just as Christ prayed, "not my will but thine be done", (Luke 22:42, KJV) we too must engage in the ongoing battle to keep God's will first in our life.
Notice what Paul said just prior to our context.
Romans 8:12-13 (NIV)
"Therefore, brothers and sisters, we have an obligation—but it is not to the flesh, to live according to it. For if you live according to the flesh, you will die; but if by the Spirit you put to death the misdeeds of the body, you will live."
The partnership between us and the Holy Spirit is this, we must work out our salvation by engaging in an ongoing, vigilant surrender of our heart.
When a person receives the Holy Spirit at baptism (Acts 2:38), they do not lose their identity. They do not sacrifice their free will. When a person receives the Holy Spirit, they do not become the Holy Spirit, they become partners with Him. To maintain this relationship, the Spirit works and they do too. 
For anyone to suggest that a Christian's work of spiritual maintenance is unimportant, they must also diminish a Christian's status as a free moral agent. Christians are not spiritual robots. We are created in God's image. Our will, our choice, and the work we do to maintain a relationship with the Spirit is significant.
Notice what Paul says toward the end of this marvelous context.
Romans 8:28-30 (NIV)
"And we know that in all things God works for the good of those who love him, who have been called according to his purpose. For those God foreknew he also predestined to be conformed to the image of his Son, that he might be the firstborn among many brothers and sisters. And those he predestined, he also called; those he called, he also justified; those he justified, he also glorified."
God does not want any of His creation to perish. Instead, He wants everyone to come to repentance. (2 Peter 3:9) To assure us of this opportunity, God has called all of us by His Gospel. (Galatians 1:11) However, God "foreknew" that only part of His creation would accept this calling. Because He is not limited by time, God is able to look into the future and know the results of our life decisions before we even make them. With this foreknowledge, He is also able to pre-determine our eternal destiny. 
Does this predestination override our free will to chose God? If it does, why give everyone a chance to come to repentance? (2 Peter 3:9) Why call everyone by the gospel? (Mark 16:15, Matthew 24:14). Why "call" us at all? Does not the word "call" indicate an invitation? Does not an invitation indicate a choice? If Romans 8:28-30 is indicating a predestination that overrides our free will, why does Paul instruct Christians just a few verses earlier to "put to death the misdeeds of the body" in order to live? (Romans 8:13, NIV)
Our predestination is determined by what God foreknows about the choices we are making and will continue to make in the future. The only way to be sure of a positive predestination is to be sure to keep your Holy Spirit partnership alive. Be alert! Give God uninterrupted access to your heart and He will join you in the ongoing process of working out your salvation. (Philippians 2:12-13) If you remain within that process, He will remain within you. You will also remain in the light and thereby you will be able to celebrate full assurance of your eternal security.
The Blessed Assurance
I John 5:13 is a powerful passage that begs for application in the lives of every Christian. In one small verse, John not only summarizes the entire book but also states the certainty of a blessed assurance.
"I write these things to you who believe in the name of the Son of God so that you may know that you have eternal life." (I John 5:13) Not guess, not wonder, not hope, not maybe, the Holy Spirit says Christians can "know" they have eternal life.
In the opening verses of this great book, John explains how a person can avoid God's fury and arrive at a confidence of salvation. Notice I John 1:5-10:
"This is the message we have heard from him and declare to you: God is light; in him there is no darkness at all. If we claim to have fellowship with him yet walk in the darkness, we lie and do not live by the truth. But if we walk in the light, as he is in the light, we have fellowship with one another, and the blood of Jesus, his Son, purifies us from all sin.
If we claim to be without sin, we deceive ourselves and the truth is not in us. If we confess our sins, he is faithful and just and will forgive us our sins and purify us from all unrighteousness. If we claim we have not sinned, we make him out to be a liar and his word has no place in our lives."
In this passage, John records three very important principles about walking in the light and eternal security.
1. Walking in the Light is a Journey, Not a Single Step
If ever there was a lesson Christians must understand, it is this one. Life is a journey, not a single step. Walking in the light is a process, not a point in time. Like physical birth, the point of salvation can certainly be traced to the moment a person leaves the womb of water. (John 3:5, Romans 6:4)  But, like any journey, this single step does not constitute a completed process. Christians must understand the importance of faith, growth, and unyielding spiritual endurance. 
2. Walking in the Light Brings Fellowship With God
In verse 7, we are told that "...if we walk in the light we have fellowship with one another..." Although the context may be talking about fellowship between Christians, it is important to remember that no fellowship is possible without Christ at its center.  In verse 3 John stated this fact when he said, "We proclaim to you what we have seen and heard, so that you also may have fellowship with us. And our fellowship is with the Father and with his Son, Jesus Christ."
Many, it seems, believe that attending Christian services makes a person a Christian. This verse clearly shows that all lasting fellowship is first rooted in a relationship with God, not first in a relationship with the church. God saves and then adds to the church. (Acts 2:47) The church does not save and simple identification with a church does not constitute salvation.
3. Walking in the Light Does Not Mean Sinlessness
In verse 7, John says that walking in the light means that the blood of Jesus "purifies us from all sin". If walking in the light meant sinlessness, then there would be no sin to purify.
In the very next verse he goes on to say, "If we claim to be without sin, we deceive ourselves and the truth is not in us." (1 John 1:8) Obviously, John is not talking about a sinless, perfect walk, he is talking about a journey that is under constant purification in spite of our sin.
Does this mean once a peron is saved they can never lose that salvation?  No, read on.  In order for a person to remain on the path of light, there are three things that John says they must do. Notice the immediate context.
1. To remain on the path of light, a Christian must be honest about his sinful nature. "If we claim to be without sin, we deceive ourselves and the truth is not in us." (1 John 1:8) Whenever a person denies the sin he has committed, he strays from the path and the light of God no longer governs his journey.
2. To remain on the path of light, a Christian must confess the sin that his honesty has revealed. "If we confess our sins, he is faithful and just and will forgive us our sins and purify us from all unrighteousness." (1 John 1:9) 
3. To remain on the path of light, a Christian must make continual application of God's Word in his life. "If we claim we have not sinned, we make him out to be a liar and his word has no place in our lives." (1 John 1:10) When a Christian makes continual application of God's Word in his life, it reveals his sin (point 1) so that he can confess his sin (point 2) and he can continue on the journey of applying God's Word to his life (point 3). Repeat and remain in the cycle.
Yes, it certainly is possible to lose one's salvation. But it is equally certain that a Christian who honestly confesses his sin through constant application of God's Word can "know" that he has eternal life. (I John 5:13)
Trust only in God's teaching about eternal security. Be a disciplined Christian on high alert. Never let down your guard! Always trust in the Holy Spirit. Reject false teachers who promote spiritual convenience and undermine the need for a disciplined Christian journey.
Give God uninterrupted access to your heart. Invite His Spirit to join you in the ongoing process of working out your salvation. (Philippians 2:12-13) Remain within the process of the light. (1 John 1:8-10) Through a partnership with the Holy Spirit you can find full assurance of your eternal security.
Supplement: Holy Spirit Partnership
Does the Holy Spirit Communicate with Us Beyond the Written Word?
All my life I have been warned about those who claim to hear the voice of God. And rightly so! We live in a culture given over to the rights of personal expression and militant activism against absolute truth. "My values are just as good as yours!" seems to be the phrase of the day. An intellectual police state of blind tolerance rules over our culture. It is the underlying pillar of political correctness. 
This atmosphere cannot help but breed two types of people, the manipulators and the manipulated.
Think of all the insane doctrines being peddled by those who claim to have had their own personal audience with God. Think of the results: polygamy, pedophilia, mass suicides, honor killings, and an entire generation that has turned its back on organized religion.
Yes, professing to hear the voice of God is a serious claim indeed. Old Testament characters who made false claims about such things were stoned to death. I wonder how many Christian denominations the world would have today if that rule was still in place?
At this point, I know what you are thinking, "But Sonny! If claiming to hear the voice of God is such a serious admission, why are you writing a book in which you make that very claim?!!"
The answer is quite simple- because not hearing the voice of God is just as damning (1 Thessalonians 5:19-21). For far too long, the conservative Christian community has attempted to tie up God and place Him in leather bindings. We have claimed His influence cannot be known outside the printed page. We have quenched His Spirit. 
Let me be clear, there is absolute truth and the Bible is that operator's manual for life. But let me be equally clear when I say, some things in life require more than book smarts. They also require personal experience, time on the job, and a working knowledge of God's will. 
For many of you, these words will stretch your view of God and His interaction with man today. I know that, because they certainly have stretched mine. But before you toss them aside or decide to organize a book burning, please consider the following statement of belief. It is the window through which these words should be interpreted.
Statement of Belief
I believe the Bible to be the inerrant, inspired word of God. It is the standard by which all doctrines must be tested. It is a complete document offering all of the principles God intended to equip mankind for every good work (2 Timothy 3:17). As such, the Bible is not open to private interpretation or human manipulation (Matthew 15:8-9).
However...
The message of God is far more than a mere collection of authoritative concepts. It is a living communication from God. 
It is not trapped by modes of dissemination. It has the power to bridge gaps between diverse cultures and unique life experiences. It may not be open to private interpretation but it certainly is not closed to individualized experiences of appreciation. 
The Word of God is much more than papyrus, parchment or paper. It is a fluid dynamic that cannot be limited to the quill of a scribe, Guetenburg's printing press or online Bible programs. The message of God is living and active (Hebrews 4:12). As such it can only partially be experienced as the written word. To fully appreciate the power of God's message, the student must be drawn beyond the page and fully into its life stream. 
It is my prayer that this small book will help push you toward the shores of that living water.
2 Peter 1:3 (NIV)
"His divine power has given us everything we need for life and godliness through our knowledge of him who called us by his own glory and goodness."
This supplemental material was taken from another little book by Sonny Childs entitled, "My Radical Sabbatical".
Back to Top of "Eternal Security"
Back to The Individual Page
Back to Home Page